History of the "Half-Way Split Rock"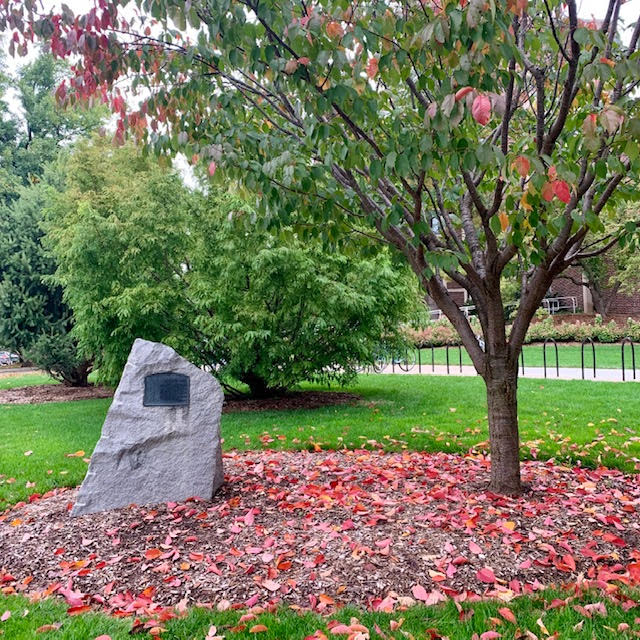 Today, "the Rock" (located on the north side of the Red Cedar River, adjacent to the MSU Auditorium) is famously known by current MSU students and many alumni, but to the first students of Michigan State University, the "Half-Way Split Rock" was the most famous local stone. Not located on campus, the Half-Way Split Rock was found on Michigan Avenue halfway between the State Capitol and the college. The stone was noticeable because the boulder was split in two due to a cherry tree that originally grew through a crack in the top of the rock. Additionally, people would stop and rest on the rock.  As the tree grew, the crack widened and separated the rock. When the rock was removed, the gap was two feet wide at the upper edges. 
When Michigan Avenue was widened, it was necessary to remove the Split Rock. The college approached the owner, Fay Dunning, with an offer to purchase the pieces of rock, but he wanted $300 and the college didn't have the funds. Through negotiations, Dunning consented to give the college a large section of the rock in return for enough small stones to serve his construction needs. A large fragment of the rock was placed near the MSU Union Building, bearing a bronze tablet with a stanza from Mr. Hodgman's poem (see below). No part of the cherry tree found its way to campus, however, because it had been cut down a year before the rock was removed.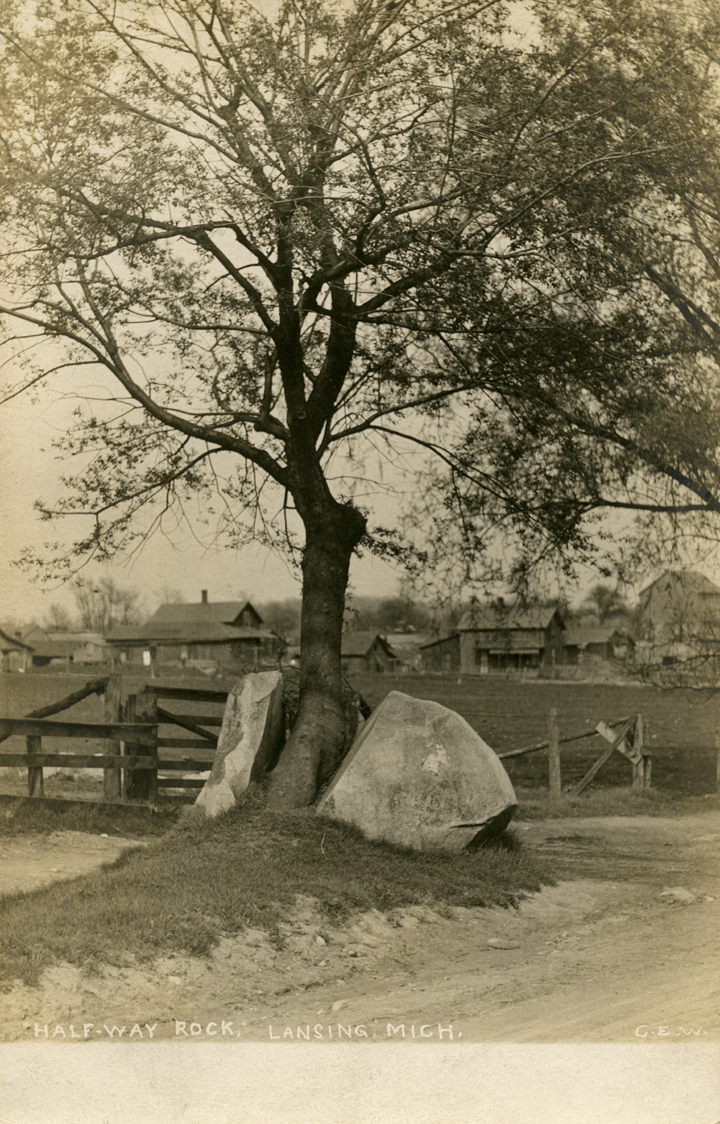 "When half the toilsome way was passed, 
              We rested by stone. 
Within whose cleft a cherry pit 
              Had taken root and grown. 
The cleft was not so very wide, 
              Just half an inch or so; 
The little tree scarce touched its side 
              Some forty years ago, 
Forty years ago, forty years ago; 
The cleft has spread, the tree has grown 
              Since forty years ago." 
- Written by alumnus Frank Hodgman (1862)
Read at the 40th anniversary of his graduation at the meeting of the alumni in 1902.

---

Special thank you to Jennie Russell with MSU Archives & Historical Collections for the information shared in this article.